center>


Wow - sjekk ut de her a. Hvor sinnsykt fine er ikke disse? Er det noe jeg virkelig elsker så er det klokker og armbånd. Jeg er helt avhengig av å gå med det, og føler meg helt naken om jeg går uten. Klokker og armbånd gir en så fin pynt, og kan uten tvil piffe opp et antrekk til de grader. Jeg har da vært så heldig å få tilsendt denne sinnsykt fine klokka, og dette utrolig vakre armbåndet. Begge produktene er fra merke Daily Accessories. Daily Accessories er Norges beste nettbutikk når det kommer til klokker og armbånd. De selger både klokker og armbånd for både kvinner og menn, som virkelig er av ufattelig god kvalitet. De har gratis frakt, og veldig rask leveringstid. Altså, jeg fikk pakken min på 2 dager, det er ikke mye å klage på for å si det sånn! De har også 15 dagers retur, om du skulle komme til å ombestemme deg, noe jeg virkelig tviler på at dere kommer til å gjøre. Jeg har også selvfølgelig en rabattkode; VICTORIA10. Benytt dere mer enn gjerne av rabattkoden min, og kjøp dine favoritter på nettsiden deres; HER.




Dette er et elegant og trendy perlearmbånd med et løvehode. Passer til de aller fleste antrekk og anledninger, og er definitivt mitt nye favoritt armbånd. Armbåndet er i et slags marmormønster og er bare sinnsykt fint. Ønsker dere også dette nydelige armbåndet, så klikk på linken her; https://dailyaccessories.no/collections/armeband/products/hvite-turquoise-stener-solv-love. Rabattkode; VICTORIA10.




Sjekk ut denne moteriktige og minimalistisk quartz klokke som passer til alle stiler og anledninger! Den er i grå/hvit farge, og skikkelig classy. Tror helt ærlig aldri jeg har fått fler komplimenter for en klokke noensinne, etter jeg har begynt å bruke denne. Trykk på linken for å finne den her; https://dailyaccessories.no/collections/klokker/products/quartz-klokke-gra-hvit​. Rabattkoden min; VICTORIA10.




Besøk selvfølgelig også deres Instagramprofil; @dailyaccessories.no. Der kan du definitivt hente inspirasjon og bli inspirert til din egen stil. De har nydelige og kreative bilder, så sjekk dem ut.

Jeg håper dere får en fantastisk dag videre, og sjekker ut Daily Accessories.
Hvilket produkt var fin favoritt?

-Victoria Frostmann Skau
center>
Heihei alle sammen, og riktig god morgen <3

I et samarbeid med merke "Vass Productions Norway" har jeg vært så heldig å få tilsendt noen helt fantastiske produkter i posten. En pakke full av masse godsaker, kvalitetsprodukter & personlige favoritter. Besøk deres nettside her; http://vassproductions.com/nor/​ & deres Instagram; @vassprnorway.




Disse produktene fikk jeg tilsendt i posten, og som dere ser er det en god blanding av massevis av ulike produkter. I pakken fant jeg blant annet, Tannblekning, Øyenbrynsserum, Prep Spray, Natt & Dag krem, Fuktighetskrem, Lilla Shampoo & Balsam og en 7 dagers ansiktsbehandling.




Først ut finner jeg disse pakkene med tannblekning (Whitening System) og øyenbrynsserum (Brow Ehancer Serum) fra samme merke, nemlig; SwissClinic. Whitening Systemet er en profesjonell tannbleking spesialutviklet av tannleger. Behandlingen utføres hjemme og du får naturlig hvite tenner i løpet av 3 til 7 dager. Enkel, effektivt og sikkert, står det beskrevet.

Med Brow Enhancer Serum blir øyenbrynene tettere, fyldigere og friskere på en naturlig måte kun i løpet av noen uker. Den lettanvendelige børsten tilfører øyenbrynene den aktive ingrediensen Redensyl?, et prisvinnende kompleks med fokus på stamcellene som stimulerer hårveksten og reduserer håravfall.




Deretter finner jeg disse nydelige ansiktsproduktene fra merke "Weleda". Weleda har alltid vært en personlig favoritt hos meg, og jeg har brukt produktene fra deres merke så lenge jeg kan huske. Allikevel har jeg utrolig nok ikke testet ut akkurat disse. Denne nattkremen, dagkremen og denne 7 dagers ansiktsbehandlingen som alle sammen er for alle ulike hudtyper.




Neste er en "Silver Reflex Shampoo" og en "Silver Reflex Conditioner" fra merke "Design Keune". Begge er det vi kaller for lillashampoo/balsam, og er med på å fjerne det guleskjæret i håret og skape en kaldere tone i det. Personlig elsker jeg kaldt hår, og lillashampoo har jeg funnet ut at er virkelig løsningen om du ønsker å oppnå en slik "look". Jeg er ganske så sikker på at jeg har prøvd alle mulige lillashampooer/balsamer som er å finne på markedet, og har virkelig investert i å finne noen virkelig gode. Av den grunn gleder jeg meg ufattelig mye til å teste ut disse. Basert på researchen jeg har gjort av disse to, så er jeg ganske sikker på at jeg har noen nye favoritter rett foran meg.




Siste produkt er denne "Prep Sprayen" fra samme merke som shampooen & balsamen, nemlig "Design Keune". Jeg gleder meg virkelig til å teste ut denne, og har høye forventninger.




Tusen hjertelig takk til Vass Productions for fantastiske produkter, og ikke minst for et så koselig, personlig kort fra dere. Jeg har så høye forventninger til alle disse kvalitetsproduktene, og kommer definitivt til å gi dere følgerene mine reviews og oppdateringer på alle produktene jeg tester ut. Om det er noen produkter dere ønsker mer informasjon om, så er det bare å stille spørsmål i kommentarfeltet nedenfor, eller om det er noen produkter dere ønsker jeg skal gi en full review på. Neste uke vil det komme en YouTube video med alle disse produktene, litt mer detaljer om hvert spesifikt produkt og reviews på hva jeg syns.

Igjen besøk nettsiden deres; http://vassproductions.com & instagrammen; @vassprnorway for de beste produktene og den raskeste leveringen.

Ha en strålende dag, alle min flotte følgere!
-Victoria Frostmann Skau
center>
"Botox, Platekontrakt, Svulst"

Disse tingene er blant annet noe dere vil få vite mer om i min nye YouTube video, som akkurat har blitt publisert på YouTube. Personlig syns jeg det var utrolig gøy å spille inn en "Fakta om meg" video for dere. Tanken bak videoen er at dere får bli litt bedre kjent med meg ved hjelp av funfacts, ting jeg hater, mine favoritter og generell informasjon om meg. Om dere syns videoen min var interessant, så mer enn gjerne lik videoen min eller kommenter i kommentarfeltet om dere ønsker en del 2 på videoen.

YouTube Kanalen min; Victoria Skau

Link til videoen HER; https://www.youtube.com/watch?v=D8QtAWLQSIw&t=2s​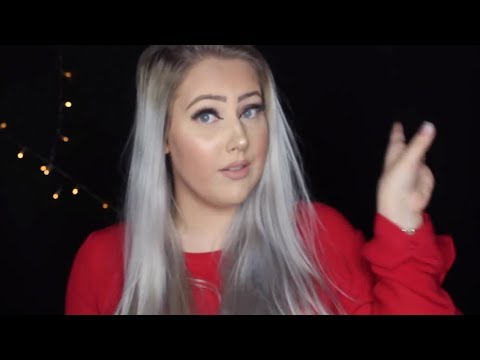 Hva syntes du om videoen?
-Victoria Frostmann Skau

center>


God morgen, alle sammen <3

Jeg har mange kommende planer på kalenderen fremover. Det er utrolig mye spennende som skjer, og ikke minst mye å gjøre. I helgen tenkte jeg å spille inn to nye YouTube videoer, som kommer ut på søndag denne helgen og på onsdag i neste uke. Jeg har så mange gode video-ideer og er så motivert for tiden. Spørsmålet er bare hva dere ønsker å se på min kanal? Så det er opp til dere.

Hva ønsker dere?

1. "Victoria - Tester" serie. Hvor jeg denne gangen skal teste ut et produkt jeg er sinnsykt skeptisk til. Ettersom sist gang jeg testet ut et produkt derfra ble håret mitt GRØNT!

2. Storytime - Personlig historie. Jeg tenkte det hadde vært spennende for dere å se en litt ny side av meg selv, for at dere skal kunne bli bedre kjent med meg. Dette vil da bli en veldig personlig video for meg å lage, men også en ufiltrert video, hvor dere får se meg under "fasaden".

3. En veeeldig spennende samarbeidsvideo, med et super kult merke. Hvor dere vil få en unboxing, og litt tips & triks.

4. Girltalk. En girltalk hvor dere vil få kunne bestemme et tema dere ønsker jeg skal snakke om, så det er helt opp til dere.

Alle disse videoene kommer jeg til å lage uansett, og alle er planlagt. Spørsmålet er bare hvilke to videoer som skal komme først. Hvilke vil dere se?
På YouTube heter jeg; Victoria Skau.

Hvilken video er dere mest spent på?
Hva ville dere at jeg eventuelt skulle snakket om i en Girltalk video?

Sosiale medier;
Instagram - @victoriaskau
Offentlig Snapchat - VictoriaskauIG
YouTube Kanal - Victoria Skau
E-mail - victoriaskau@hotmail.com

-Victoria Frostmann Skau
center>


Mitt mest stilte spørsmål; Er du og Martine Lunde i familie?

Mobilen min plinget nettopp, og en varsel poppet opp. "Du ligner veldig på Martine Lunde, er dere i familie?" står det skrevet under et av mine Instagram bilder. Dette fikk meg til å tenke på at det å lage et blogginnlegg om dette hadde vært lurt. Ettersom det ikke akkurat er første gang jeg har fått dette spørsmålet. Dette er for å være ærlig mitt mest stilte spørsmål, noensinne. Om vi er søstre, kusiner, tremenninger, venner, familie, slekt, osv. Jeg svarer enkelt personer på dette spørsmålet hver eneste dag, og tenkte at det kanskje var lurt å svare alle her i fellesskap nå. Vi er ikke i familie. Hvertfall ikke som jeg vet om. Norge er jo så lite, så hvem vet, kanskje?

Dere skal hvertfall vite at jeg absolutt ikke blir irritert over å få dette spørsmålet på noen som helst måte. Jeg tar det derimot bare som et veldig stort kompliment. Hun er sinnsykt pen, og jeg rett og slett digger personligheten hennes. Virkelig. Så nok en gang vil jeg bare si at jeg overhodet ikke tar opp dette fordi jeg er irritert på noen som helst måte. Kun for å oppklare det dere alle lurer på hver eneste dag, slik at jeg ikke må fortsette svare en og en.



Her er et par av spørsmålene, jeg har fått stilt i løpet av uken. Tusentakk for alle super fine kommentarer, igjen så tar jeg det kun som et stort kompliment <3

Ha en strålende dag videre, fininger!

Sosiale medier;
Instagram - @victoriaskau
Offentlig Snapchat - VictoriaskauIG
YouTube Kanal - Victoria Skau
E-mail - victoriaskau@hotmail.com

-Victoria Frostmann Skau
center>
Hei goinger <3

Etter jeg la ut blogginnlegget om mitt samarbeid med Junkyard forrige dagen, så er det flere av dere som har lurt på om jeg kunne legge til link her på bloggen til YouTube Haulen jeg snakket om i innlegget, og selvsagt kan jeg det.

LINK TIL VIDEOEN HER; https://www.youtube.com/watch?v=lEuWtl76QEc&t=35s.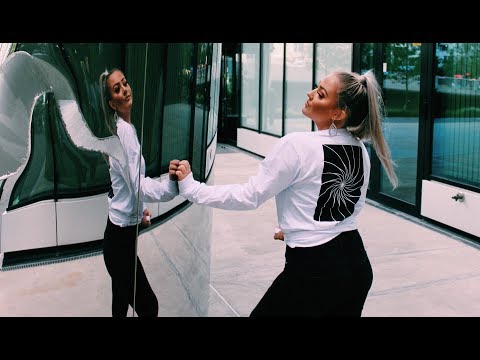 YouTube-kanalen min heter; Victoria Skau.
Sjekk den gjerne ut, lik videoen og abbonner på min kanal om dere ønsker det.

Ha en strålende dag, alle sammen!

Sosiale medier;
Instagram - @victoriaskau
Snapchat - VictoriaskauIG
YouTube Kanal - Victoria Skau
E-mail - victoriaskau@hotmail.com

-Victoria Frostmann Skau
center>


God morgen, flotte mennesker <3

Jeg tviler på at jeg ikke er den eneste som har fulgt spent med på nattens Valgvake. Jeg har så og si våknet hver eneste time for å holde meg oppdatere på både tall, stemmer & prosent. Resultatet var klart da jeg våknet tidlig idag morges. Høyre gikk av med seieren nok en gang, og av den grunn beholder de makten i fire år til. Etter alle debatter, valgkamper og selve valget i år har jeg merket at jeg trolig har blitt mer og mer politisk engasjert. Sikkert ettersom jeg er førstegangvelger i år, og merker tydelig at jeg også har en stemme og kan være med på å påvirke min egen hverdag. Allikevel valgte jeg å stemme... BLANKT.

Mange blir vel sjokkert over at jeg valgte å stemme blankt, men allikevel er det noe jeg står for 110%. Jeg har aldri vært mer usikker enn hva jeg var i går. Hva om jeg velger feil? Hva om jeg angrer? Hva om partiet jeg stemmer ikke holder det de lover? Hva om partiet jeg stemmer ikke gjennomfører det de har sagt? Jeg står med en makt i hendene mine jeg er redd for å misbruke, og uendelig mange tanker surret i hodet mitt på en gang. Ettersom jeg var så i tvil, ville jeg ikke stemme på et parti, bare for å gjøre det. Allikevel så jeg viktigheten i stemme, uansett om det bare var blankt. For å vise at jeg faktisk er politisk engasjert, og valgte å stemme blankt kun fordi jeg både er så uenig og enig med alle partier og begge regjeringer. Begge regjeringer og alle partier har hjertesaker jeg brenner for, og andre saker jeg ikke kunne blitt mer uenig i. Etter nattens Valgvake angrer jeg ikke på valget jeg tok, for det var tydelig flertall hos de borgelige, og min stemme hadde ikke avgjort noe uansett, heldigvis. Selvom man ikke kan tenke sånn heller, for hva om alle hadde tenkt slik?

Hva er deres tanker om nattens Valgvake, og at Høyre gikk av med seieren?
Ha en strålende dag videre, alle sammen!

-Victoria Frostmann Skau
center>
I et samarbeid med Junkyard​


Hei igjen, alle sammen <3

I et samarbeid med Junkyard så har jeg vært så heldig å få lov til å bestille meg et par godsaker fra Junkyard.no sin nettside. Forrige uke kom pakken tilsendt til meg i posten, og jeg var så utrolig spent på alle klærne jeg hadde bestilt meg. Til dere som ikke allerede har sett YouTube videoen min, så sjekk den gjerne ut, HER. Dette er en YouTube - Haul hvor jeg forteller litt om alle plaggene, viser antrekkene på, litt informasjon om Junkyard, og mer. Dere vil også finne linker til alle plaggene jeg valgte meg i bioen under videoen. Jeg kommer også selvsagt til å linke de til her.

Jeg er veldig opptatt av at alle samarbeid jeg har og alle sponset produkter skal inneholde mine 100% ærlige meninger, så dere kan stole på meg når jeg sier at jeg virkelig forguder Junkyard. Jeg har aldri egentlig helt klart å definere min egen klesstil, men når jeg titter på Junkyard sin nettside forstår jeg meg mye mer på den for å si det sånn. Jeg digger seriøst hvert eneste klessplagg de selger. En annen ting jeg virkelig vil fremme med Junkyard er at kvaliteten på klærne deres er helt super. Jeg har allerede vasket plaggene et par ganger, og de er uten tvil like fine som da jeg mottok dem i posten. De har også helt utrolig rask leveringstid noe jeg vet at ikke bare er viktig for meg, men for så utrolig mange andre også. For jeg er ikke akkurat super gira på å sitte vente i to uker på en pakke som jeg er så spent på, det problemet slipper du heldigvis med Junkyard. For pakken min kom på KUN 3 dager. Jeg anbefaler klærne/produktene fra Junkyard på det sterkeste, jeg kunne hvertfall ikke blitt mer fornøyd.
Så tusen hjertelig takk til Junkyard!




Linkene til plaggene jeg bestilte meg:
Longsleeve Junkyard: http://tracking.junkyard.com/SH4dw
Longsleeve Sweet: http://tracking.junkyard.com/SH4dy
Best Bomber: http://tracking.junkyard.com/SH4e0
TShirt 3 Stripes: http://tracking.junkyard.com/SH4e2
Hoodie Classic: http://tracking.junkyard.com/SH4e4

Jeg har også en ekslusiv rabattkode til dere; VICTORIAS15.
Da får dere 15% rabatt på kjøp over 500 kroner. Den er gyldig frem til 25.september. Den gjelder ikke for salgsprodukter eller limited edition.

Mine sosiale medier;
Instagram - @victoriaskau
E-mail - victoriaskau@hotmail.com
Snapchat - VictoriaskauIG
YouTube Kanal - Victoria Skau

-Victoria Frostmann Skau