center>
Heihei alle sammen <3 Endelig kan jeg fortelle dere at jeg har et nytt prosjekt på gang, nemlig i TV-serien "Han heter ikke William". Om du er interessert i å høre mer om dette, så sjekk ut min nye youtube video!!!

SJEKK DEN UT HER; https://www.youtube.com/watch?v=gEjPtkqcJo0&t=9s


I videoen har jeg også en stooooor give away, hvor jeg deler ut blant annet deksel fra Ideal Of Sweden, ansiktsmasker, skrubber, fuktigshetskremer, osv. Om du vil delta må du gå inn å abonnere på youtubekanalen min, få en venn eller fler til å abonnere, og til slutt kommentere mailen/instagrammen din i kommentarfeltet slik at jeg kan kontakte deg.

Ha en fantastisk dag videre alle sammen!

-Victoria Frostmann Skau
center>
Hei igjen, alle sammen <3

Endelig har jeg lagt ut en ny Youtube video på kanalen min. Denne gangen har jeg lagt ut en full Hotel Cæsar video. Litt videoklipp og bilder, Q&A, og hvordan jeg fikk rollen, hvor mye jeg tjente, osv. Dette har vært utrolig etterlengtet video fra flere av dere, og endelig fikk jeg satt meg ned for å lage den. Håper dere liker videoen, gi den gjerne en tommel opp og abonner på kanalen min. Da blir jeg super glad!! Min kanal heter; VICTORIA SKAU.

KLIKK PÅ LINKEN TIL VIDEOEN HER; https://www.youtube.com/watch?v=0LyRbhWeLUA&t=3s




-Victoria Frostmann Skau
center>
Etter to måneder med uforventet bloggfravær, så er jeg endelig tilbake med mer motivasjon enn noengang tidligere. Ingen unnskyldninger, men saken er den at jeg rett og slett har benyttet de siste to månedene på å fokusere på min youtube kanalen min, som er ganske så ny. Jobbe meg oppover, være aktiv og skape bra innhold for dere mine lesere & seere. Fokusen har også ligget på Instagram, hvor jeg definitivt har den største plattformen til å nå ut til dere. Allikevel er jeg kjempe klar for å jevnlig oppdatere dere her på bloggen også. Det er ingenting annet i verden jeg liker bedre enn å knipse bilder, skrive meningsfulle tekster og dele dem med alle dere.




I løpet av de siste månendene har mye skjedd. Ufattelig mange spennende prosjekter, kule muligheter og et enda større publikum enn hva jeg hadde om vi drar tiden to måneder tilbake. Jeg er sikker på at 2018 blir et fantastisk år for meg, og jeg krysser virkelig fingrene for at 2018 blir et knallbra år for dere også.

Tiltross for at det er et nytt år med nye muligheter, så har vi også fått tildelt en fresh start. Av den grunn vil jeg spørre dere leserene mine hva dere ønsker å se her på bloggen i år. Er du personen som elsker sminkelooks, mote, fashion & makeup? Eller er du personen som elsker meningsfulle innlegg du kan kjenne deg igjen i? Kanskje du er fan av tips & triks, til biloppkjøring eller hvordan krølle håret. Eller matoppskifter, challenger og ren hverdag. Jeg vil gi dere det dere ønsker å se, en godt blanda blogg med alt jeg har å by på. Sleng igjen en kommentar da vel, slik at du får se det du ønsker på denne bloggen.

Jeg har både en Instagram, Youtube kanal og en blogg jeg jevnlig skal holde oppdatert, men her på bloggen kan dere forvente dere et innlegg hver eneste dag. Så blir det definitivt mer, etterhvert som tiden går. Så det håper jeg dere også ser frem til like mye som hva jeg gjør!

Vil du også følge meg på alle mine andre sosiale medier, så står de linket nedenfor;
Instagram - @victoriaskau
Youtube - Victoria Skau
Snapchat - victoriaskauig

Ha en fantastisk dag videre, så snakkes vi veldig snart igjen!


center>
Etter 19 år, 34 sesonger og over 3000 episoder så er Hotel Cæsar slutt, for alltid. Hotel Cæsar har vært en ufattelig stor del av livet mitt på alle mulige måter. Jeg er oppvokst med lyden av Hotel Cæsar´s vignettemusikk i bakgrunn. Navnet Victoria har jeg fått fra en hovedkarakter i serien. Jeg har vært stor fan, og lengtet i spenning etter nye episoder hver dag. Men det største av alt; Jeg har fått være med på å påvirke serien, og hatt en liten innvirkning i hvilken retning serien har gått. Det er større enn noe jeg noensinne kunne drømt om.




En tilfeldighet førte til en annen, og det at jeg faktisk var så heldig å få muligheten til å spille en karakter i Skandinavias lengstlevende Såpeserie, det er jeg så takknemlig for. I nesten et helt år var jeg så heldig å få komme på sett flere ganger i uken, hvor jeg tilbrakte timer på timer. Jeg fikk oppleve nye steder, bli en del av Hotel Cæsar-familien, få et innblikk bak kamera, og få venner for livet. Jeg har vokst, lært og utviklet meg i stor grad, og jeg er så stolt av at Cæsar er grunnen til dette. Hvem hadde trodd det?




Alt jeg har fått oppleve. Jeg har fått spille forelsket, forbanna, lykkelig, sint, trist, dramaqueen og totalt annerledes enn hva jeg selv er. Jeg har stått på sett med feber, kommet på sett to dager etter korsbåndet mitt røk, og stått ute i kulden flere timer på vinterstid. Men vet dere hva? Jeg ville gjort absolutt alt om igjen, tusen ganger om jeg hadde fått tilbudet. For aldri har jeg vært med på noe kulere, morsommere, hyggeligere, og mer lærerikt enn hva Hotel Cæsar opplevelsen var for meg. Jeg tror ingen kan forstå hvor mye Hotel Cæsar har gitt meg, mer enn noen kan tro.




Jeg er sikker på at mange av dere har spørsmål om min Hotel Cæsar opplevelsen. Tiltross for at jeg fremdeles får flere hundre spørsmål daglig, om absolutt alt. Hvordan fikk jeg rollen? Hvilke scener har vært morsomst for meg å spille inn? Hvilke skuespillere fikk jeg best kontakt med? Hvor mye tjente jeg? Hvem har jeg fremdeles kontakt med? Hva skjedde bak kameraene? Hva var min vanskeligste scene å spille inn? Har du dummet deg ut foran kamera? Hvor lang tid tar det å øve på manus? OSVOSVOSV. Dette er bare noen av de få spørsmålene jeg bli stilt daglig, fremdeles. Av denne grunn tenker jeg at det hadde vært perfekt å ha en spørsmålsrunde, hvor dere stiller spørsmålene. Så lager jeg en full Hotel Cæsar spesialvideo, på min Youtube Kanal. Hvor jeg viser dere bilder, svarer på spørsmål, forteller dere hemmeligheter, viser dere klipp fra ulike episoder, osv. Så om det er noe dere ønsker jeg skal svare på så still spørsmål i kommentarfeltet, på min Instagram eller min offentlige Snapchat. Youtubevideoen kommer til å bli lang, men sinnsykt spennende. Så jeg håper dere gleder dere ♡




Til slutt vil jeg bare avslutte med å si, tusentakk. Tusentakk til Hotel Cæsar som hadde troen på meg. Tusentakk for alt jeg har fått oppleve og lært. Tusentakk for at Cæsar har vært med på å utvikle meg som person, i stor grad. Sist men ikke minst, tusentakk til karakteren min Viktoria Hobson. Jeg hadde selvsagt ikke fått oppleve dette uten deg. Så TUSEN MILLIONER TAKK!!!!!




Husk å stille spørsmål!!!

Mine sosiale medier;
Instagram - @victoriaskau
Snapchat - Victoriaskauig
Youtube Kanal - Victoria Skau

-Victoria Frostmann Skau
center>
Hei alle sammen <3

På lørdag, 9.desember, så hadde jeg og min kjæreste 3-års jubileum. Tenk dere det, 3 HELE ÅR! Vi ble sammen da vi var 15 år, og i dag er vi 18. Jeg er så stolt over å ha en person som jeg har vokst og utviklet meg sammen med i løpet av alle disse årene, og jeg gleder meg til alle årene som følger. Vi har alltid hatt en tradisjon om å gjøre noe helt spesielt sammen hvert eneste jubileum vi har hatt. I et samarbeid med Quality Hotell 33 så var vi så utrolig heldig å få lov til å feire jubileumet vårt på deres hotell. Her fikk vi tildelt en helt nydelig suite, med inkludert to-rettersmiddag.




Vi hadde en helt fantastisk dag sammen med både juleshopping og julemarked. Det var så utrolig godt å få en pause i fra hverdagen, koble helt av. Spesielt fra alt desemberstresset. Kun fokus på forholdet og hverandre. Etter en lang dag, avsluttet vi med middag på hotellet. Middagen fant sted i toppetasjen deres, på TopFloor Restaurant. Alt jeg har å si om denne er, WOW. Vi fikk verdens beste service, en magisk atmosfære og matopplevelse. Jeg har ikke annet å si enn at hit MÅ dere dra. Restauranten er åpen hver eneste dag, og har byens fineste utsikt. En perfekt julegave til kjæresten eller en venninne, hvis du spørr meg.




Til forrett valgte vi "Dagens Suppe", som var en brokkoli suppe. Det utrolige er at jeg faktisk ikke engang liker brokkoli, men dette er den beste suppen jeg noensinne har smakt. Så rik på smak, både salt og kremet. Helt nydelig!




Til hovedrett valgte vi lam, noe som var helt nydelig. Lam, rødkål, potetmos og tørket frukt. Det kunne ikke blitt bedre, spesielt ikke med et glass hvitvin på siden.




Mer magisk atmosfære og mat skal man lete lenge etter, og med verdens beste selskap så topper det seg helt.




Tusen hjertelig takk til Quality Hotell 33. Både for en nydelig suite, middag og den desidert beste servicen. Men mest av alt, for at dere gjorde dagen vår så spesiell som den overhodet kunne blitt. Vi er så fornøyd, og anbefaler absolutt alle å reise hit. Et slikt hotellopphold og middag er faktisk en nydelig bursdagsgave og julegave til noen du er glad i. Årets anbefaling fra min side hvertfall.

Dere kan mer enn gjerne også sjekke ut min Youtubevideo fra vår spesielle dag, link finner dere HER; https://www.youtube.com/watch?v=fTmAn4WR33U.
Sjekk også ut Quality Hotell 33 sin nettside, for en nærmere titt og booking av opphold; https://www.nordicchoicehotels.no/hotell/norge/oslo/quality-hotel-33/.

Håper alle får en fantastisk dag videre! Om dere har fler spørsmål om hotelloppholdet vårt eller selve hotellet så er det bare å spørre i kommentarfeltet nedenfor, så svarer jeg selvfølgelig på det!

Mine sosiale medier;
Instagram - @victoriaskau
Snapchat - Victoriaskauig
Youtube Kanal - Victoria Skau

-Victoria Frostmann Skau




center>
Hei alle sammen, og riktig god onsdag <3

Jeg tenkte å stikke innom dere i dag for å informere dere om min nye youtubevideo jeg nettopp la ut på kanalen. Denne videoen var en ufattelig personligvideo for meg å lage, og jeg var absolutt ikke inne på tanken om å dele min historie så tidlig. Allikevel tok jeg et valg, og valgte å gjøre det. Dere leste riktig i overskriften, jeg hadde en svulst. Jeg var ufattelig heldig å få beskjeden om at svulsten min var godartet, men reisen min ble allikevel utfordrende og lang, med mange komplikasjoner. Om du er interessert i å høre mer om reisen min, så sjekk gjerne ut videoen på kanalen min; Victoria Skau, eller linken nedenfor. Etter mitt perspektiv syns jeg dette er et veldig viktig tema å snakke høyt om, informere og opplyse opp. Jeg er sikker på at det finnes flere der ute som er eller har vært i min situasjon, og det er godt å ikke føle seg alene om det. Derfor har jeg valgt å dele en video, hvor jeg forteller min historie kort fortalt. Om dere er interessert i en del 2, så gi gjerne videoen en tommelopp eller legg igjen en kommentar. Still meg også mer enn gjerne spørsmål om dere sitter igjen med noe dere lurer på før eller etter dere har sett videoen. Dere kan også kontakte meg på mail; victoriaskau@hotmail.com. ELLER, på noen av mine andre sosiale medier nedenfor. Her finner dere linken til videoen; https://www.youtube.com/watch?v=7j2sAQWr_Q0.




Kontakt meg gjerne også på mine andre sosiale medier;
Instagram - @victoriaskau
Facebook - Victoria Frostmann Skau
Snapchat - Victoriaskauig
Youtube - Victoria Skau

-Victoria Frostmann Skau
center>
I´m back!

Etter mange uker og dager med ufattelig mye stress, så føler jeg endelig at jeg har tiden til å komme tilbake til bloggverdenen. Jeg har virkelig kjent på savnet etter å blogge, for noe av det aller beste jeg vet er å utrykke meg ved hjelp av å skrive. Så fremover kan dere virkelig vente dere masse spennende innlegg her på bloggen. Ettersom jeg nå er i gang med så ufattelig mange spennende prosjekter, som jeg omtrent ikke klarer å vente med å dele med dere. Så håper det er flere enn meg som gleder seg til nettopp det!




Forrige uke var jeg og min bestevenninne Agnes en tur i Oslo. Rett og slett for å koble litt av, snakke om alt og ingenting, og kun ha det utrolig hyggelig noe vi alltid har sammen. Vi tuslet litt rundt på Aker Brygg i finværet. Shoppet litt ting og tang vi behøvde, før turen gikk til Baker Hansen for en skikkelig koselig Cafe date, hvor vi ble sittende i flere timer.




(Annonse) På bilde går det vel ikke ann å unngå det sinnsykt fine dekselet som ligger på bordet, ELLERHVA? Dere aner ikke hvor lenge jeg har ønsket meg et slikt deksel. Et deksel som på en måte er som en fin clutch. Med både kortholder inni og som ikke føles ut som en murstein i lomma. Jeg har da vært så ufattelig heldig å blitt tilsendt dette nydelige dekselet fra Ideal Of Sweden, som er et av de mest kjente merkene for sine populære dekseler. Anbefaler virkelig et slikt nydelig og praktisk deksel til alle. Så vil du også dette dekselet så finner du linker HER; https://idealofsweden.no/produkt/mayfair-clutch-iphone-8766s-black/. Dere må også mer enn gjerne anvende min rabattkode i kassen som heter, "AWNO". Denne vil gi deg en rabatt på hele 20%, sier vel ikke nei takk til det;) Husk at den er gyldig ut november måned!




Sjekk veldig gjerne ut nettsiden & instagram profilen til Ideal Of Sweden her; https://idealofsweden.no & https://www.instagram.com/idealofsweden/.

Håper alle får en helt strålende dag videre, så snakkes vi veldig snart igjen <3

Sosiale medier;
Instagram - @victoriaskau
Snapchat - VictoriaskauIG
YouTube - Victoria Skau

-Victoria Frostmann Skau
center>
Lurer du på hvordan du kan bestå oppkjøring? Da er det bare å klikke inn på min splitter nye, super spennende YouTubevideo. Hvor jeg gir deg oppskriften på hvordan rett og slett naile oppkjøring. Jeg husker så ufattelig godt selv tiden rett før min egen oppkjøring. Jeg lette desperat etter blogginnlegg, YouTubevideoer og forumsider som kunne lette på trykket og forbrede meg mentalt. Skuffende nok var det ingen å finne, så saken tok jeg i egne hender. Videoen jeg har laget handler derfor om hvordan du kan bestå oppkjøring. Litt tips og triks, mine beste råd, sikkerhetsspørsmål, hva sensor ser etter, hva du absolutt ikke må gjøre, avgjørende ting, osv.

KLIKK PÅ BILDE NEDENFOR;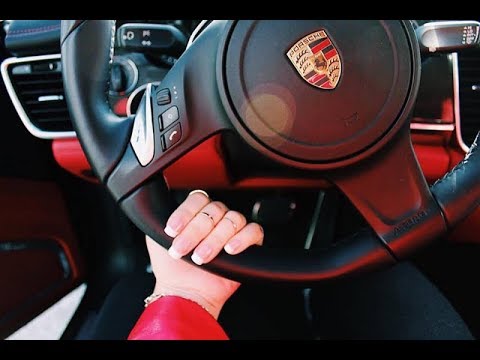 -Victoria Frostmann Skau

center>


Wow - sjekk ut de her a. Hvor sinnsykt fine er ikke disse? Er det noe jeg virkelig elsker så er det klokker og armbånd. Jeg er helt avhengig av å gå med det, og føler meg helt naken om jeg går uten. Klokker og armbånd gir en så fin pynt, og kan uten tvil piffe opp et antrekk til de grader. Jeg har da vært så heldig å få tilsendt denne sinnsykt fine klokka, og dette utrolig vakre armbåndet. Begge produktene er fra merke Daily Accessories. Daily Accessories er Norges beste nettbutikk når det kommer til klokker og armbånd. De selger både klokker og armbånd for både kvinner og menn, som virkelig er av ufattelig god kvalitet. De har gratis frakt, og veldig rask leveringstid. Altså, jeg fikk pakken min på 2 dager, det er ikke mye å klage på for å si det sånn! De har også 15 dagers retur, om du skulle komme til å ombestemme deg, noe jeg virkelig tviler på at dere kommer til å gjøre. Jeg har også selvfølgelig en rabattkode; VICTORIA10. Benytt dere mer enn gjerne av rabattkoden min, og kjøp dine favoritter på nettsiden deres; HER.




Dette er et elegant og trendy perlearmbånd med et løvehode. Passer til de aller fleste antrekk og anledninger, og er definitivt mitt nye favoritt armbånd. Armbåndet er i et slags marmormønster og er bare sinnsykt fint. Ønsker dere også dette nydelige armbåndet, så klikk på linken her; https://dailyaccessories.no/collections/armeband/products/hvite-turquoise-stener-solv-love. Rabattkode; VICTORIA10.




Sjekk ut denne moteriktige og minimalistisk quartz klokke som passer til alle stiler og anledninger! Den er i grå/hvit farge, og skikkelig classy. Tror helt ærlig aldri jeg har fått fler komplimenter for en klokke noensinne, etter jeg har begynt å bruke denne. Trykk på linken for å finne den her; https://dailyaccessories.no/collections/klokker/products/quartz-klokke-gra-hvit​. Rabattkoden min; VICTORIA10.




Besøk selvfølgelig også deres Instagramprofil; @dailyaccessories.no. Der kan du definitivt hente inspirasjon og bli inspirert til din egen stil. De har nydelige og kreative bilder, så sjekk dem ut.

Jeg håper dere får en fantastisk dag videre, og sjekker ut Daily Accessories.
Hvilket produkt var fin favoritt?

-Victoria Frostmann Skau
center>
Heihei alle sammen, og riktig god morgen <3

I et samarbeid med merke "Vass Productions Norway" har jeg vært så heldig å få tilsendt noen helt fantastiske produkter i posten. En pakke full av masse godsaker, kvalitetsprodukter & personlige favoritter. Besøk deres nettside her; http://vassproductions.com/nor/​ & deres Instagram; @vassprnorway.




Disse produktene fikk jeg tilsendt i posten, og som dere ser er det en god blanding av massevis av ulike produkter. I pakken fant jeg blant annet, Tannblekning, Øyenbrynsserum, Prep Spray, Natt & Dag krem, Fuktighetskrem, Lilla Shampoo & Balsam og en 7 dagers ansiktsbehandling.




Først ut finner jeg disse pakkene med tannblekning (Whitening System) og øyenbrynsserum (Brow Ehancer Serum) fra samme merke, nemlig; SwissClinic. Whitening Systemet er en profesjonell tannbleking spesialutviklet av tannleger. Behandlingen utføres hjemme og du får naturlig hvite tenner i løpet av 3 til 7 dager. Enkel, effektivt og sikkert, står det beskrevet.

Med Brow Enhancer Serum blir øyenbrynene tettere, fyldigere og friskere på en naturlig måte kun i løpet av noen uker. Den lettanvendelige børsten tilfører øyenbrynene den aktive ingrediensen Redensyl?, et prisvinnende kompleks med fokus på stamcellene som stimulerer hårveksten og reduserer håravfall.




Deretter finner jeg disse nydelige ansiktsproduktene fra merke "Weleda". Weleda har alltid vært en personlig favoritt hos meg, og jeg har brukt produktene fra deres merke så lenge jeg kan huske. Allikevel har jeg utrolig nok ikke testet ut akkurat disse. Denne nattkremen, dagkremen og denne 7 dagers ansiktsbehandlingen som alle sammen er for alle ulike hudtyper.




Neste er en "Silver Reflex Shampoo" og en "Silver Reflex Conditioner" fra merke "Design Keune". Begge er det vi kaller for lillashampoo/balsam, og er med på å fjerne det guleskjæret i håret og skape en kaldere tone i det. Personlig elsker jeg kaldt hår, og lillashampoo har jeg funnet ut at er virkelig løsningen om du ønsker å oppnå en slik "look". Jeg er ganske så sikker på at jeg har prøvd alle mulige lillashampooer/balsamer som er å finne på markedet, og har virkelig investert i å finne noen virkelig gode. Av den grunn gleder jeg meg ufattelig mye til å teste ut disse. Basert på researchen jeg har gjort av disse to, så er jeg ganske sikker på at jeg har noen nye favoritter rett foran meg.




Siste produkt er denne "Prep Sprayen" fra samme merke som shampooen & balsamen, nemlig "Design Keune". Jeg gleder meg virkelig til å teste ut denne, og har høye forventninger.




Tusen hjertelig takk til Vass Productions for fantastiske produkter, og ikke minst for et så koselig, personlig kort fra dere. Jeg har så høye forventninger til alle disse kvalitetsproduktene, og kommer definitivt til å gi dere følgerene mine reviews og oppdateringer på alle produktene jeg tester ut. Om det er noen produkter dere ønsker mer informasjon om, så er det bare å stille spørsmål i kommentarfeltet nedenfor, eller om det er noen produkter dere ønsker jeg skal gi en full review på. Neste uke vil det komme en YouTube video med alle disse produktene, litt mer detaljer om hvert spesifikt produkt og reviews på hva jeg syns.

Igjen besøk nettsiden deres; http://vassproductions.com & instagrammen; @vassprnorway for de beste produktene og den raskeste leveringen.

Ha en strålende dag, alle min flotte følgere!
-Victoria Frostmann Skau
center>
"Botox, Platekontrakt, Svulst"

Disse tingene er blant annet noe dere vil få vite mer om i min nye YouTube video, som akkurat har blitt publisert på YouTube. Personlig syns jeg det var utrolig gøy å spille inn en "Fakta om meg" video for dere. Tanken bak videoen er at dere får bli litt bedre kjent med meg ved hjelp av funfacts, ting jeg hater, mine favoritter og generell informasjon om meg. Om dere syns videoen min var interessant, så mer enn gjerne lik videoen min eller kommenter i kommentarfeltet om dere ønsker en del 2 på videoen.

YouTube Kanalen min; Victoria Skau

Link til videoen HER; https://www.youtube.com/watch?v=D8QtAWLQSIw&t=2s​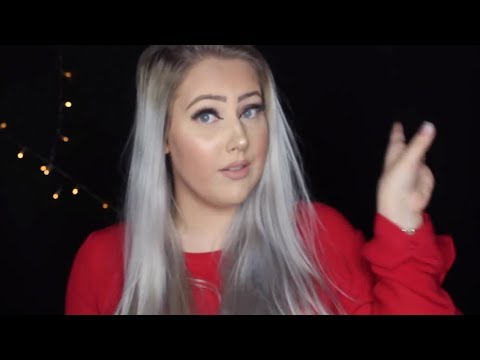 Hva syntes du om videoen?
-Victoria Frostmann Skau

center>


God morgen, alle sammen <3

Jeg har mange kommende planer på kalenderen fremover. Det er utrolig mye spennende som skjer, og ikke minst mye å gjøre. I helgen tenkte jeg å spille inn to nye YouTube videoer, som kommer ut på søndag denne helgen og på onsdag i neste uke. Jeg har så mange gode video-ideer og er så motivert for tiden. Spørsmålet er bare hva dere ønsker å se på min kanal? Så det er opp til dere.

Hva ønsker dere?

1. "Victoria - Tester" serie. Hvor jeg denne gangen skal teste ut et produkt jeg er sinnsykt skeptisk til. Ettersom sist gang jeg testet ut et produkt derfra ble håret mitt GRØNT!

2. Storytime - Personlig historie. Jeg tenkte det hadde vært spennende for dere å se en litt ny side av meg selv, for at dere skal kunne bli bedre kjent med meg. Dette vil da bli en veldig personlig video for meg å lage, men også en ufiltrert video, hvor dere får se meg under "fasaden".

3. En veeeldig spennende samarbeidsvideo, med et super kult merke. Hvor dere vil få en unboxing, og litt tips & triks.

4. Girltalk. En girltalk hvor dere vil få kunne bestemme et tema dere ønsker jeg skal snakke om, så det er helt opp til dere.

Alle disse videoene kommer jeg til å lage uansett, og alle er planlagt. Spørsmålet er bare hvilke to videoer som skal komme først. Hvilke vil dere se?
På YouTube heter jeg; Victoria Skau.

Hvilken video er dere mest spent på?
Hva ville dere at jeg eventuelt skulle snakket om i en Girltalk video?

Sosiale medier;
Instagram - @victoriaskau
Offentlig Snapchat - VictoriaskauIG
YouTube Kanal - Victoria Skau
E-mail - victoriaskau@hotmail.com

-Victoria Frostmann Skau
center>


Mitt mest stilte spørsmål; Er du og Martine Lunde i familie?

Mobilen min plinget nettopp, og en varsel poppet opp. "Du ligner veldig på Martine Lunde, er dere i familie?" står det skrevet under et av mine Instagram bilder. Dette fikk meg til å tenke på at det å lage et blogginnlegg om dette hadde vært lurt. Ettersom det ikke akkurat er første gang jeg har fått dette spørsmålet. Dette er for å være ærlig mitt mest stilte spørsmål, noensinne. Om vi er søstre, kusiner, tremenninger, venner, familie, slekt, osv. Jeg svarer enkelt personer på dette spørsmålet hver eneste dag, og tenkte at det kanskje var lurt å svare alle her i fellesskap nå. Vi er ikke i familie. Hvertfall ikke som jeg vet om. Norge er jo så lite, så hvem vet, kanskje?

Dere skal hvertfall vite at jeg absolutt ikke blir irritert over å få dette spørsmålet på noen som helst måte. Jeg tar det derimot bare som et veldig stort kompliment. Hun er sinnsykt pen, og jeg rett og slett digger personligheten hennes. Virkelig. Så nok en gang vil jeg bare si at jeg overhodet ikke tar opp dette fordi jeg er irritert på noen som helst måte. Kun for å oppklare det dere alle lurer på hver eneste dag, slik at jeg ikke må fortsette svare en og en.



Her er et par av spørsmålene, jeg har fått stilt i løpet av uken. Tusentakk for alle super fine kommentarer, igjen så tar jeg det kun som et stort kompliment <3

Ha en strålende dag videre, fininger!

Sosiale medier;
Instagram - @victoriaskau
Offentlig Snapchat - VictoriaskauIG
YouTube Kanal - Victoria Skau
E-mail - victoriaskau@hotmail.com

-Victoria Frostmann Skau
center>
Hei goinger <3

Etter jeg la ut blogginnlegget om mitt samarbeid med Junkyard forrige dagen, så er det flere av dere som har lurt på om jeg kunne legge til link her på bloggen til YouTube Haulen jeg snakket om i innlegget, og selvsagt kan jeg det.

LINK TIL VIDEOEN HER; https://www.youtube.com/watch?v=lEuWtl76QEc&t=35s.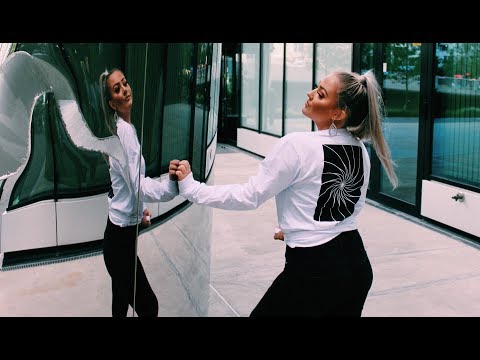 YouTube-kanalen min heter; Victoria Skau.
Sjekk den gjerne ut, lik videoen og abbonner på min kanal om dere ønsker det.

Ha en strålende dag, alle sammen!

Sosiale medier;
Instagram - @victoriaskau
Snapchat - VictoriaskauIG
YouTube Kanal - Victoria Skau
E-mail - victoriaskau@hotmail.com

-Victoria Frostmann Skau
center>


God morgen, flotte mennesker <3

Jeg tviler på at jeg ikke er den eneste som har fulgt spent med på nattens Valgvake. Jeg har så og si våknet hver eneste time for å holde meg oppdatere på både tall, stemmer & prosent. Resultatet var klart da jeg våknet tidlig idag morges. Høyre gikk av med seieren nok en gang, og av den grunn beholder de makten i fire år til. Etter alle debatter, valgkamper og selve valget i år har jeg merket at jeg trolig har blitt mer og mer politisk engasjert. Sikkert ettersom jeg er førstegangvelger i år, og merker tydelig at jeg også har en stemme og kan være med på å påvirke min egen hverdag. Allikevel valgte jeg å stemme... BLANKT.

Mange blir vel sjokkert over at jeg valgte å stemme blankt, men allikevel er det noe jeg står for 110%. Jeg har aldri vært mer usikker enn hva jeg var i går. Hva om jeg velger feil? Hva om jeg angrer? Hva om partiet jeg stemmer ikke holder det de lover? Hva om partiet jeg stemmer ikke gjennomfører det de har sagt? Jeg står med en makt i hendene mine jeg er redd for å misbruke, og uendelig mange tanker surret i hodet mitt på en gang. Ettersom jeg var så i tvil, ville jeg ikke stemme på et parti, bare for å gjøre det. Allikevel så jeg viktigheten i stemme, uansett om det bare var blankt. For å vise at jeg faktisk er politisk engasjert, og valgte å stemme blankt kun fordi jeg både er så uenig og enig med alle partier og begge regjeringer. Begge regjeringer og alle partier har hjertesaker jeg brenner for, og andre saker jeg ikke kunne blitt mer uenig i. Etter nattens Valgvake angrer jeg ikke på valget jeg tok, for det var tydelig flertall hos de borgelige, og min stemme hadde ikke avgjort noe uansett, heldigvis. Selvom man ikke kan tenke sånn heller, for hva om alle hadde tenkt slik?

Hva er deres tanker om nattens Valgvake, og at Høyre gikk av med seieren?
Ha en strålende dag videre, alle sammen!

-Victoria Frostmann Skau
center>
I et samarbeid med Junkyard​


Hei igjen, alle sammen <3

I et samarbeid med Junkyard så har jeg vært så heldig å få lov til å bestille meg et par godsaker fra Junkyard.no sin nettside. Forrige uke kom pakken tilsendt til meg i posten, og jeg var så utrolig spent på alle klærne jeg hadde bestilt meg. Til dere som ikke allerede har sett YouTube videoen min, så sjekk den gjerne ut, HER. Dette er en YouTube - Haul hvor jeg forteller litt om alle plaggene, viser antrekkene på, litt informasjon om Junkyard, og mer. Dere vil også finne linker til alle plaggene jeg valgte meg i bioen under videoen. Jeg kommer også selvsagt til å linke de til her.

Jeg er veldig opptatt av at alle samarbeid jeg har og alle sponset produkter skal inneholde mine 100% ærlige meninger, så dere kan stole på meg når jeg sier at jeg virkelig forguder Junkyard. Jeg har aldri egentlig helt klart å definere min egen klesstil, men når jeg titter på Junkyard sin nettside forstår jeg meg mye mer på den for å si det sånn. Jeg digger seriøst hvert eneste klessplagg de selger. En annen ting jeg virkelig vil fremme med Junkyard er at kvaliteten på klærne deres er helt super. Jeg har allerede vasket plaggene et par ganger, og de er uten tvil like fine som da jeg mottok dem i posten. De har også helt utrolig rask leveringstid noe jeg vet at ikke bare er viktig for meg, men for så utrolig mange andre også. For jeg er ikke akkurat super gira på å sitte vente i to uker på en pakke som jeg er så spent på, det problemet slipper du heldigvis med Junkyard. For pakken min kom på KUN 3 dager. Jeg anbefaler klærne/produktene fra Junkyard på det sterkeste, jeg kunne hvertfall ikke blitt mer fornøyd.
Så tusen hjertelig takk til Junkyard!




Linkene til plaggene jeg bestilte meg:
Longsleeve Junkyard: http://tracking.junkyard.com/SH4dw
Longsleeve Sweet: http://tracking.junkyard.com/SH4dy
Best Bomber: http://tracking.junkyard.com/SH4e0
TShirt 3 Stripes: http://tracking.junkyard.com/SH4e2
Hoodie Classic: http://tracking.junkyard.com/SH4e4

Jeg har også en ekslusiv rabattkode til dere; VICTORIAS15.
Da får dere 15% rabatt på kjøp over 500 kroner. Den er gyldig frem til 25.september. Den gjelder ikke for salgsprodukter eller limited edition.

Mine sosiale medier;
Instagram - @victoriaskau
E-mail - victoriaskau@hotmail.com
Snapchat - VictoriaskauIG
YouTube Kanal - Victoria Skau

-Victoria Frostmann Skau
center>
FINALLY!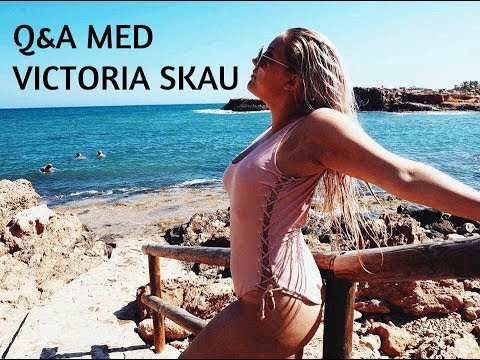 Det stemmer, det stemmer. Jeg er offisielt i gang med YouTube igjen, og det føles bedre enn noengang tidligere. Jeg har hatt en ufattelig lang pause nå borte fra både blogg og YouTube, men nå er jeg virkelig klar for å sette i gang igjen for fullt. I går filmet jeg og publiserte en Q&A på min YouTube kanal, hvor mine følgere stilte alle spørsmålene. Må bare si tusentakk for så himla god respons så langt, det betyr uendelig mye.

Følg meg mer enn gjerne på min YouTube kanal; Victoria Skau.
Jeg setter så pris på alle abbonenter, likes og kommentarer. Dere er de beste.

Ha en strålende dag videre, alle sammen.
-Victoria Frostmann Skau
center>
Etter snart 4 fantastiske uker i Spania, Alicante. Så går veldig snart ferien mot slutten for min del. Jeg har vært altfor dårlig til å oppdatere dere, noe jeg er fullt klar over. Derfor har jeg nå skrevet mange forhåndspubliserte innlegg, slik at dere nå faktisk vil få oppdateringer hver eneste dag fremover.




Jeg og søsteren min reiste ned til huset vårt i Spania 5.juli, hvor resten av familien allerede var. Vi koste oss så utrolig mye uken hun var hos oss. Uken besto av overraskende mye trening. Kjør da sommerkroppen 2018, heh. Vi har bada masse og sola oss. Vi tok også selvsagt turen til La Zenia Boulevard, som er et av Spanias største kjøpesenteret. Sinnsykt stort og alltid helt kaos med folk. Så jeg trives egentlig best på Habaneras som er et kjøpesenter litt nærmere huset vårt. Ellers tok vi det bare helthelt rolig. Deilig å endelig få koblet ordentlig ut. For selvom jeg allerede har hatt sommerferie en god stund, så er det noe med det å komme seg vekk fra Norge for en stund. Etter en fin uke dro søsteren min, Julie, hjemover igjen for jobb, kjæreste og trening. I mens resten av oss ble igjen, og ventet på neste besøkspulje. Tanta mi, hennes kjæreste og min kjæreste.




-Hva har dere gjort i sommerferien så langt?
-Victoria Frostmann Skau
center>
Long time, no see.

Så mye har skjedd siden jeg oppdaterte dere sist. Vi er godt ute i Juli allerede, og det siste innlegget mitt ble postet i slutten av Mai. I løpet av den perioden har det endelig blitt sommerferie, og jeg er ferdig med 2.vgs. Jeg har fått meg verdens beste jobb, som jeg ikke kunne blitt mer fornøyd med. Jeg har vært på konserter. Jeg har blitt kjent med nye mennesker. MEN, omtrent det beste av alt...

JEG HAR FÅTT LAPPEN!!!!




Jeg fylte jo 18 år i februar, og fikk ikke lappen før 8.juni. Jeg var dessverre litt treig med å ta lappen, ettersom kjøring aldri var noe som interesserte meg spesielt mye. Det var vel ikke før vennene mine begynte å ta lappen at jeg kjente det virkelige kicke selv, og ble overmotivert for å klare det jeg også. Alt jeg så for meg var sene kvelder på biltur, roadtrips med gode venner, slippe å ta buss frem og tilbake fra skolen og være uavhengig av at noen alltid kan stille opp med kjøring når det virkelig trengs. De siste ukene før oppkjøring kjørte jeg så utrolig intensivt. Hver eneste dag, flere ganger om dagen og hver gang jeg hadde mulighet. Det var prioritet nummer en, og jeg ga meg ikke før jeg var 100% fornøyd. Jeg jobbet så beinhardt for den lappen, og det siste jeg ville var å skuffe meg selv. Heldigvis hadde jeg ikke mer press enn fra meg selv, ettersom ikke engang kjæresten min visste oppkjøringsdatoen min. Så det kom som et stort sjokk og en overraskelse på alle.

Noe som jeg derimot syntes at var så synd er at det står så utrolig lite om oppkjøringsopplevelser, tips & råd, ruter, sensorer, osv på internett. Man skulle trodd det sto mer, men det gjør det ikke. Jeg fant kun en youtubevideo med en jente som snakker litt om oppkjøringen sin, og filmer reaksjonen når hun klarer det. Så jeg vurderer på det sterkeste å lage en spørsmålsrunde eller en youtubevideo om min opplevelse og mine råd til andre som snart skal ta lappen selv. For jeg tviler på at det kun er jeg som har hatt følelsen av å sitte inne med uendelig mange spørsmål og grublende ting. Så det er godt å få svar på det man lurer på. Så ikke hver sjenerte, still spørsmål om alt dere lurer på, ingenting er for dumt eller rart. Jeg hjelper mer enn gjerne til.

En stor takk til pappaen min, stefaren min og kjørelæreren min som var så tålmodige med meg. Som holdt ut med øvelseskjøring i så uendelig mange timer, og som satte av så mye tid. Jeg setter så stor pris på det.

-Har du hatt oppkjøring?
-Har du noen rare oppkjøringsopplevelser?
Husk å stille spørsmål om dere lurer på noe, eller kontakt meg på Facebook (Victoria Frostmann Skau, Instagram (@victoriaskau) eller Snapchat (Victoriaskau), om dere heller vil ta det der.

-Victoria Frostmann Skau
center>
Heihei! Jeg håper alle hadde en strålende 17.mai feiring igår, og at dere er klare for helg om ikke altfor lenge. Jeg vil bare si beklager for at jeg har oppdatert bloggen litt dårlig den siste tiden, så derfor kan vi jo ta det igjen nå. Forrige helg koste jeg meg masse. På lørdagen hadde jeg en utrolig koselig dag. Jeg brukte dagen først og fremst veldig fornuftig og effektivt ettersom jeg selv valgte å gjøre alt av skolearbeid for den kommende uken den dagen. Deretter kom min flotteste bestevenninne Soluna på besøk til meg. Jeg får ikke beskrevet hvor godt det er å ENDELIG ha henne hjemme igjen etter et helt år på Bali. Nå er det ingen distanse lenger, nå kan jeg se henne når som helst. Jeg er så sinnsykt glad for det. For en herlig kveld i hadde. Vi koste oss masse. Snakket i evigheter om alt og ingenting. Spiste uendelig masse god mat, og tittet selvsagt innom Eurovision, obligatorisk.




Hva syns forresten dere om vinneren i år? Hadde aldri trodd at den sangen kom til å vinne, men må innrømme at jeg også ble veldig rørt da jeg hørte bakgrunnen til denne mannen og sangen. Mannen som representerte Portugal er så hjertesyk at han trenger nytt hjerte innen året er omme. Forferdelig trist, og en så fortjent serier. Resten av kvelden slappet vi av med godis og Skam. Gleder meg veldig til resten av sesongen kommer ut 22.mai, da kommer jeg til å være klistra foran skjermen.

Hva skal du denne helgen?
-Victoria Frostmann Skau
center>


Gratulerer så mye med dagen, alle flotte mennesker og ikke minst til vårt kjære land. Jeg håper dere alle nyter dagen, og at dere koser dere masse hva enn dere måtte gjøre og hvor enn dere er, i dag. 17.mai er for meg en veldig viktig og spesiell dag, hvorfor det aner jeg ikke. Det har bare alltid vært det, så lenge jeg kan huske. Jeg gleder meg seriøst like mye hvert eneste år. Både til å se barnetoget, underholdning, spise is og finværet som vi hvert år krysser fingrene for at kommer. Jeg merket i dag når jeg sto ute i regnet at 17.mai feelingen jeg får hvert år, bare fader mer og mer etterhvert som tiden går. Noe som er utrolig trist. Ting har forandret seg, og den samme lykkerusen som før merker jeg sjeldent lenger noe til. Det har vel noe å gjøre med at ting har endret seg til de grader, og at dagen ikke lenger er like "gjennomført", her jeg bor. Det er ikke lenger lekeboder for barna, i kioskbodene så kan man kun betale med vipps, oppmøte er absolutt ikke like bra som før, folk bruker ikke bunad, og folk forlater barneskolen omtrent før 17.mai i det hele tatt har startet. Det var vel den lille sjarmen 17.mai engang var, som gjorde dagen så bra. Når man har løpt rundt så lenge at føttene verker i det du tar av bunadsskoene, når du spiller sjokoladelykkehjulet så mange ganger at du til slutt blir bedt om å gå gjøre noe annet av de som jobber der (jeg vant til slutt, lover), små pengene du får til pølse og is, de tusenvis av lekebodene man kan fråtse i, grilling på verandaen med venner & familie, sol og ingen bekymringer. MEEN, tro meg. Jeg klager ikke. Jeg elsker fremdeles dagen. En perfekt dag å tilbringe sammen med venner & familie, spise så mye man vil, og bare kose seg. Selvom ikke været er på topp idag, så er definitivt humøret det.




Dagen startet tidlig på min gamle barneskole. Der så jeg og familien på barnetoget, og koselig underholdning skolen hadde stått for. Man må jo selvsagt stille opp når det trossalt er siste året på barneskolen for den mellomste søsteren min. Siste året i barnetog noengang, selvom hun selv sier at, "DET ER LIKE KLEINT HVERT ÅR". Hahhaha. Nå har jeg akkurat kommet inn døren, og fått i meg litt mat, i mens jeg sitter å blogger. Om ikke altfor lenge kommer familien min på 17.mai middag hit. Jeg skulle egentlig også gjerne vært en tur innom jentene mine idag, som har 17.mai lunsj hos Telma. Dessverre rakk jeg ikke det denne gangen, vi får ta det igjen til neste år girls. Jeg håper hvertfall både de og dere koser dere masse i dag. Det fortjener dere alle sammen.




Har du fått fint vær på 17.mai?
Hva gjør du på vår kjære nasjonaldag?
-Victoria Frostmann Skau
center>
"Du skal ikke tro at du er noe", "Du skal ikke tro at du duger til noe", "Du skal ikke tro at du er mere enn oss",
"Du skal ikke le av oss", "Du skal ikke innbille deg at du er bedre enn oss". Fuck Janteloven.




De siste dagene har jeg kommet over en del blogginnlegg og kronikker som omhandler nettopp dette, Janteloven. Jeg syns det er så uendelig trist hvordan vi nordmenn har blitt så "flinke" til å trykke hverandre ned, istedenfor å løfte hverandre opp. Vi undergraver hverandre, kun for å selv føle oss bedre. Kun fordi Janteloven rett og slett er helt inngrodd i hodene våres. Janteloven er noe vi alle har følt på, garantert. Både gutter og jenter. Allikevel er det vel ikke noe å legge skjul på at det er jenter som er verst med hverandre, uten tvil. Dessverre. Jeg syns det er så trist at man i dagens samfunn ikke kan få lov til å ha drømmer, mål og ambisjoner uten at man liksom, "tror man er noe". Og om man faktisk lykkes og er stolt over det, ja da er man "høy på pæra" da. For selvom man alltid har fått høre at man skal skryte og være stolt av seg selv akkurat slik man er, så er man selvdigger om man faktisk gjør det. "Man kan ikke tro at man er bedre enn noen andre". Man kan ikke legge ut bikinibilder på Instagram uten å få høre bak ryggen at, "Hun ser ikke sånn ut i virkeligheten", eller "Hun er egentlig ikke så tynn". Hvorfor? Hva i alle dager er poenget? Hvorfor skal det være en skam å gjøre hva man vil, stikke seg ut i mengden, eller følge sin egen vei? Hvorfor skal alle gode ting absolutt ta en negativ vending? I dagens samfunn takler man rett og slett bare ikke tanken på at andre har det "bedre" enn seg selv, eller at andre kanskje har noe du ikke har. Begår man en feil, så skal feilen brukes mot deg livet ut. For shit, det er jo nesten en "crime" å begå feil, det er jo absolutt ikke menneskelig. Vi må lære å tilgi, vise respekt og forstå hverandre. Det er så trist at man ikke bare kan unne andre å lykkes. At ingen egentlig er genuint glade for deg, i hvertfall veldig få. Ofte kanskje ikke gode venner engang. Det syns jeg er helt sjukt, tenk at det er sånn det har blitt. Når det har gått så langt at selv ikke gode venner klarer å se hverandre lykkes og løfte hverandre opp av det. Det er kanskje bare bekjente av deg som forteller deg hvor flink du faktisk er. Man skulle trodd at det krevdes så himla mye å bare være hyggelige og støttende, når det egentlig koster null kroner å være det.

Vi må faktisk komme oss over det der, folkens. Lære å behandle menneskene rundt oss med respekt. Unne andre suksess, være genuint glade for hva andre klarer å oppnå og ikke dømme. Tro på deg selv, det du gjør og det du får til. Skill deg ut i, og ikke følg resten av mengden. Det er slik verden kommer et steg videre. Greit, kanskje man møter på litt humper og utfordringer på veien? Kanskje du møter på negativitet og mennesker som ønsker å dra deg ned? Men du skal alltid reise deg opp igjen. Vise hvem du er, hva du står for og dine holdninger. Gjør det som føles riktig for DEG, og kun deg!

Så min utfordring til mine kjære lesere er å; Gi en liten finger til janteloven, og vis hva du er god for. Inspirer andre for alt det er verdt. Skryt av deg selv, og vær stolt over å gå en annerledes vei enn alle andre. Du er bra nok akkurat som du er, husk det.

Gjerne lik & del denne videre om du sier deg enig.
-Victoria Frostmann Skau
center>
I forrige innlegg fortalte jeg dere om min koselige bytur med bestevenninnen min Agnes. Allikevel ble det ikke en helt normal bytur på mange måter. Jeg ble vitne til noe jeg syns var ganske så provoserende, trist og sjokkerende. Den siste tiden har jeg som sagt blitt utrolig mye mer observant på blant annet uteliggere. Jeg engasjerer meg så mye innenfor akkurat dette, og ønsker av hele mitt hjerte å hjelpe dem så godt jeg overhodet kan. Da jeg og Agnes hadde satte oss ned i dag for å spise is ute på Ben & Jerry´s, så kom et kjent syn forbi. En av hovedpersonene i "Petter Uteligger" kom forbi. En vi fulgte gjennom hele serien, og ble godt kjent med. André, heter han. Han har Torrets Syndrom, er rusmisbruker & uteligger. Jeg ble for det første utrolig glad for å se han, for jeg føler jo nesten jeg kjenner han. Men jeg satte nesten isen min i halsen da sidemannen vår åpnet munnen mot han, i en veldig angripende tone. Mannen ved siden av begynte å spørre han ut, i det André kom forbi, kun for å spørre om noen av oss hadde noen småpenger å avse. Denne mannen kom med angripende spørsmål, frekke og ubehagelig. "Hvorfor går du her å tigger etter penger?", "Hvorfor kommer du å ber om penger fra oss?", "Hvem betaler for deg?", "Hvor bor du?". André som har Torrets har vanskeligheter for å svare, og ble stående lamslått, slik som oss. Han fikk ikke frem et eneste ord, og endte med å gå i full fart bort derfra. Jeg fikk tårer i øyene, og måtte virkelig ta meg sammen for ikke å gråte. Jeg fikk så vondt inni meg. Jeg ønsket å løpe etter, men samtidig ikke, i frykt for at André skulle syns situasjonen ble enda mer ubehagelig, for han visste jo ikke mine gode intensjoner bak. Allikevel følte jeg at jeg fikk gjort en god gjerning. Jeg ble sittende helt sjokkert å stirre på denne mannen som kom med alle kommentarene. Da åpnet han munnen til meg, "Hvorfor stirrer du sånn på meg?", med en hånelig latter. Da sa heldigvis også to andre menn ved siden av oss i fra, "Jeg tror hun syns du var ekstremt frekk, slik vi også syns". Deretter utviklet samtalen seg for fullt. Til slutt var det kun jeg og Agnes som satt igjen, og diskuterte høylytt med denne mannen. Stemingen ble veldig amper, og jeg er sjokkert over alle menneskene som bare gikk forbi uten å gripe inn. Det er vel bare sånn Norge har blitt, dessverre...

Denne mannen syns overhodet ikke at han var frekk. Han mente at ettersom det er ytringsfrihet i Norge, så kunne han spørre alle spørsmål han ønsker. Uavhengig om spørsmålene var frekke eller ikke. Han fulgte den norske loven helt perfekt, i hans øyne. Han mente at mennesker kun burde føle seg verdifulle, om de blir utspurt slik. Vi fortalte han at alle mennesker oppfatter slikt individuelt, og at om han virkelig hadde gode gjerninger bak det han gjorde, så kunne han tatt André til side, fortalt at han støttet han og kun ønsket å stille han noen spørsmål om hans situasjon. Ikke skrike ut i offentligheten, og ikke fortsatt med det når han så hvor lei seg André ble. Vi fortalte han også om "Petter uteligger" sin serie, at mannen som gikk forbi oss var for meg et kjent ansikt. At André selv syns det å tigge er ydmykende. Hvor ydmykende er det ikke da å bli "angrepet" offentligheten? Vi hadde en lang, lang samtale. Det virket som han kun så på oss som dumme, idiotiske tenåringer, uten livsserfaring og som ikke forsto noenting. Han mente vi kom til å endre syn totalt når vi ble voksne. Men vet du hva? Jeg er stolt. Stolt over å være så reflektert. Tørre stå opp for andre mennesker og for mine egne meninger. Samtalen ble for min del ganske så verdifull.
Jeg følte ikke det var han som lærte meg en livslærdom, jeg følte det var vi som lærte han.


center>
Endelig er det helg, og den har virkelig vært etterlengtet. Etter en uke full av prøver og tentamener, så er det utrolig godt å bare kunne slappe av og nyte solen som endelig har tittet frem igjen. Dagen startet med et raskt legebesøk, før turen gikk videre til Oslo med bestevenninnen min Agnes.
Dagen besto av litt shopping. Jeg skulle prøve for hundrede gang å finne Modern renessanse Palettet fra Anastasia, men as always så er det utsolgt. Kanskje det er meningen at jeg bare ikke skal ha det. Agnes fikk i hvertfall kjøpt seg litt ting og tang, før turen gikk videre til Ben & Jerry's. Ben & Jerry's er obligatorisk for meg og Agnes når vi drar til byen. Blir alltid en date der altså. BESTE SOM FINNES.
Alltid like koselig å være med jentami, setter så pris på gylne øyeblikk. Nå er jeg på vei hjem til familien. Tacokveld og Gullruten.
Håper alle har hatt en fantastisk dag!

Liker du Ben & Jerry's?
-Victoria Frostmann Skau
center>


I går var jeg og kjæresten min så snille at vi tok med oss min lillesøster og hennes bestevenninne på Ariana Grande konsert, i Telenor Arena. Jentene digga konserten, samme gjorde vi. Vi sang for full hals, til tross for at vi kanskje kunne en sang eller to. Det er en skam at jeg ikke har sett Ariana live før i går, for tro meg, hun er til og med bedre enn på Spotify, og det skal mye til.

Veien frem og tilbake fra arenaen ble derimot litt mer tuklete enn det vi hadde forventet oss. Vi hadde selvsagt glemt at vår kjære konge og dronning feiret 80-års jubileum. Noe som vil si at absolutt alle veier var stengt, og ingen kollektivtrafikk gikk. Gatene var fullstappet med både politi og folk, og det å komme seg rundt funket ikke. Hele Oslo var praktisktalt sperret. Så når vi fremdeles var på Aker Brygge, 20 minutter før konserten startet, da skal jeg ærlig innrømme jeg fikk smålig panikk inni meg. Vi løp Oslo rundt for å finne en løsning, med jentene som nesten var på gråten i frykt for å miste konserten. Fra Aker Brygge til Oslo S. Fra Oslo S til Stortinget. Fra Stortinget til Langkaia ved Operaen. Der vi ENDELIG fant Shuttlebusser til Telenor, da ble jeg overlykkelig. Klissvåte i syltynne skinnjakker satte vi oss på bussen, just gotta love Norway;)




Og, du vet du er fjern når du finner ut at du er 2 timer for tidlig til konserten når du ankommer arenaen, og at vi totalt bommet på tidspunket. Hahhaha. Konserten var i hvertfall 10/10, og vi koste oss hvert eneste sekund av den. Da konserten gikk mot slutten tenkte vi å være litt smarte, så vi bestemte oss derfor for å gå i hennes siste sang slik at vi kunne unngå alt kaoset ute ved Shuttlebussene, når hele arenaen spurter ut for å få plass. Så vi gikk først ut av hele Telenor Arena, og endte opp på siste buss. Hvordan er det i det hele tatt mulig sier jeg bare?

MEN, vi smiler fremdeles, og er storfornøyde med gårsdagen. Hvordan kan man ikke når kongen vinker til deg, og Ariana rocker scenen?

Var du på Ariana Grande konserten?
-Victoria Frostmann Skau
center>
Hvordan fikk du rollen i Hotel Cæsar?
-Det var faktisk utrolig tilfeldig. Jeg ble bare oppringt en dag av Hotel Cæsar sitt statistarkiv. De lurte på om jeg hadde lyst til å være statist for dem. Statistrollen min gikk ut på at jeg skulle mime og spille en gammel mann i en teaterklasse. Jeg takket selvfølgelig ja. På sett ble jeg kjent med så mange fine mennesker, og etter min første dag ble jeg bare spurt mer og mer, om jeg ville være statist for dem. Etter en liten stund dukket det plutselig opp en åpning og de søkte en rolle, den fikk jeg, karakten "Viktoria Hobson" i serien. Veldig gøy og helt tilfeldig.




Beskriv karakteren du spilte i Hotel Cæsar!
-Viktoria Hobson er en veldig frempå, overdreven og usjenert person. Hun tar alt veldig useriøst og "lættis", men når det virkelig gjelder som mest så gjør hun alt for å hjelpe de som står henne nærmest. Jeg vil tørre å påstå at hun er ganske så guttegæren, og gjør alt for å vinne hjerte til sitt store crush. Ellers så er hun en veldig hyggelig, utadvendt og glad jente, med et par bitchy moments kan man si.

Var det noen scener som var vanskelig å spille inn på Cæsar?
-Jeg følte ikke at det var noen scener som var følelsesmessig vanskelig å spille inn. MEEN, det var ikke så himla lett å komme på sett 3 dager etter jeg hadde fått kneet ut av ledd, med skinne på størrelse med en robot og krykker. Da måtte kneskinna teipes og dekkes over, og jeg måtte humpe meg rundt uten krykker. Det ble en himla morsom scene, og om man er observant på det i episoden, så syns det GODT hvor vondt jeg hadde. Alt for Cæsar <33

Hva tjente du?
-Det er nesten ille hvor mye fokus det har blitt på dette med penger. Dette er spørsmålet jeg har fått aller mest. Jeg forstår veldig godt at folk lurer, det er ikke en helt A4 jobb for å si det sånn, og jeg er ganske sikker på at jeg hadde vært nysjerrig selv. Allikevel så ønsker jeg ikke gå ut med nøyaktig hvor mye jeg tjente, det har jeg tenkt til å holde for meg selv. Det håper jeg folk respekterer. Det jeg kan si er at jeg ikke får timeslønn, jeg får fastlønn.




Brukte du dine egne klær i Hotel Cæsar?
-Jeg har fått mange spørsmål når det kommer til klær og sminke. Når det kommer til klærne så var det litt blandet hva jeg brukte. Før en scene fikk jeg alltid en liste på hva jeg skulle ha på meg i de forskjellige scenene. Så om det foreksempel bare var en hvit bluse jeg allerede hadde hjemme fra før, så tok jeg like så godt med meg den. Jeg brukte Cæsar sine klær også, i og med at rollen ikke skulle være Victoria Skau, men "Viktoria Hobson". Det var også mye jeg ikke hadde fra før, som jeg skulle ha på meg. Når det gjelder sminke så ble jeg sminket av sminkørene, og det var nok noe av det jeg syns var mest uvandt. Slik jeg ble sminket er absolutt ikke slik jeg sminker meg til vanlig, men definitiv gøy å prøve noe nytt. Jeg holder meg allikevel til min egen, hehe.

Var det vanskelig å spille en annen rolle enn deg selv?
-Njaa. For min del så gikk det egentlig veldig greit. På mange måter så kjente jeg meg igjen i karakteren jeg spilte, selvom vi på noen områder var på to forskjellige planeter. Vi er begge veldig positive og glade, og gjør alt som skal til for å våre nærmeste skal ha det bra. Jeg er derimot på langt nær ikke så frempå som karakteren min. Jeg elsker å bli satt på nye utfordringer, og tok alle scener og innspillinger med et smil.

Var det vanskelig å lære seg replikker utenatt?
-Både ja og nei. Det gikk vel egentlig for så vidt greit, ettersom vi har leseprøver før hver scene. På en leseprøve går vi gjennom manuset vårt. Endrer kanskje litt tekst, etter hva som faller oss naturlig. Der finner vi ut hva slags følelser som skal ligge bak det vi sier, osv. Jeg merket allikevel at det i blant kunne bli litt vanskelig om jeg hadde mye annet å tenke på, som foreksempel skolen.




Oppstod det noe romanse på settet?
-Ikke for min del, jeg har jo kjæreste som dere vet.

Hvilken scene var den morsomste å spille inn på Cæsar?
-Jeg tror nok det som var mest stas var min første scene i selve hotell lobbyen. Jeg har sett den på TV i alle år, og det å stå der selv, og skulle bli filmet, det var ganske sjukt. De morsomste scenene er nok definitivt scenene hvor jeg fikk spille bitchy og sint, det hadde vi et par av for å si det sånn.

Det var svarene i Hotel Cæsar spørsmålsrunden del 1. I nesten spørsmålsrunde vil dere få bilder backstage og svar på blant annet, "hvem av de andre skuespillerene jeg har kontakt meg i dag", "mine tanker rundt at Cæsar er ferdig", "hvor lang tid det tar å filme en episode", "hva mitt store neste prosjekt er". Er det noe mer dere vil ha svar på så er det bare å kommentere det i kommentarfeltet.

-Victoria Frostmann Skau
center>
"Jeg er så sliten", "Jeg hater skolen", "Jeg gir opp livet ass", "Jeg orker ikke", "Det blir for mye".




Dette er ord de fleste av oss hører daglig, eller muligens sier selv? Klaging over uviktige småting, som i det store bilde har null betydning. Det er definitiv noe av det jeg har skjerpet meg mest på, etter jeg så "Petter uteligger" for første gang. I går la jeg ut innlegget, "Kjære uteligger". Jeg fikk en helt enorm og uventet respons. Så fine kommentarer, folk delte og likte videre på Facebook. Det varmer hjertet mitt, og det rører meg å se hvor mange som engasjerer seg på lik linje som jeg selv gjør. Det viser at det ikke bare er jeg som har fått en skikkelig tankevekker av serien - for å være ærlig så endret den praktisk talt tankegangen min.

Vi lever i Norge, - "Verdens rikeste land". Et land som har alt, det meste hvertfall. De aller fleste av oss er veldig heldige. Tak over hodet, mat på bordet, familie & venner, og en varm seng å legge oss i om kvelden. Jeg er ikke akkurat den personen som ber folk slutte å klage over småting, fordi "det finnes mennesker som har det verre". Det føler jeg blir litt det samme som å si at du ikke får lov til å være glad, fordi "det finnes mennesker som har det bedre". Jeg mener bare at vi må skjerpe oss litt, og ikke akkurat grave og lete etter ting å klage for, bare for å gjøre det. Jeg ble så rørt av første sesong av "Petter Uteligger". Tankegangen til menneskene i serien er så verdifull, og jeg ser den går igjen hos så mange. Spesielt de som faktisk har grunn til å klage, men som ikke gjør det. I serien velger de fattige uteliggerene å bruke de få usle pengene de har på å kjøpe mat til Petter, når de selv ikke har spist på flere dager. I Norge klarer vi så vidt å spandere en sjokolademelk på hverandre, og om vi gjør det så er isåfall kommentaren tilbake, "Vipps meg de 10 kronene a". Vi møter utallige på gata, som selger =Oslo. I serien sier Petter til en av uteliggerene som er på jobb, "Er du ikke sliten, vil du ikke hjem?". Svaret han får tilbake er, "Sliten? Klart jeg er sliten, men jeg kan da ikke dra hjem. Hva slags arbeidsmoral er det da, reise hjem bare fordi man er litt sliten?". I Norge takler vi så vidt 5 timer med gratis utdanning hver dag, vi skulker unna og vurderer på det sterkeste å droppe ut. Hva slags holdninger er det vi har fått? I serien gir en av rusmisbrukerene bort en gave til Petter i det han sier, "Symbolikken i denne gaven er å finne gleden i de små tingene". I mens vi så og si aldri møter på takknemlighet fra noen i dagens samfunn, og man mottar sjeldent et takk.

Jeg skal ikke dra alle under sammen kam, jeg mener bare at vi generelt burde bli mer rause og generøse. Vi må klare å gi, og ikke bare ta. Vi som har mest, må gi til de som har minst. Det skal ikke være omvendt. Vi må ta oss sammen, og skjerpe oss. Vi har alle sammen opp og nedturer, og livet er til tider kjipt. Poenget mitt er bare at, - Vi må ikke lete etter ting å klage for.

center>
I gjennomsnitt fulgte over 700.000 mennesker Petter Nyquist da han ga de navnløse på gaten, et ansikt, et levd liv, og en historie. Jeg blant en av dem. En tøff dokumentarserie som skildrer uteliggerlivet og rusmiljøet i Norge har virkelig bydd på tårer og vekket mange følelser inni meg. Siden Desember 2015 har "Petter Uteligger" skapt hele to sesonger til av suksess-serien. Petter Uteligger: De Pårørende & Petter Uteligger: Fra Gata til Nordkapp. Denne serien og disse sesongene har virkelig satt det tabubelagte rus/uteliggermiljøet i et nytt lys, og har definitivt gitt meg en bredere forståelse på hvordan det faktisk er å være rusmisbruker og pårørende i dagens samfunn. Det har gitt meg et innblikk i hvor vanskelig det er å bli sett, hørt og forstått. De siste dagene har hodet mitt vært et rent kaos. Jeg har hatt så mange følelser og tanker, og et helt nytt perspektiv på ting. Jeg har aldri vært en person full av fordommer. Aldri. Jeg er full av samvittighet, og har alltid dratt opp lommeboken for å avse noen småmynter, om jeg møter på noen som trenger det. Om jeg tidligere hadde visst den virkelige sannheten bak alle de tomme ansiktene på gaten, så hadde jeg gitt så mye mer. Ikke bare penger, men av meg selv.




Vi går daglig forbi mennesker som sitter på gaten. Uteliggere som de fleste av oss ikke engang ofrer et blikk til, som vi så vidt legger merke til og som vi kun spaserer forbi som ren rutine. Det er kanskje lett for mange av oss å tenke, "Det er bare å ta seg sammen", eller "Hvor vanskelig kan det egentlig være?". Vel, det er nettopp det denne fantastiske serien skildrer så godt. Hvor vanskelig det faktisk er. Hvor mye sorg og motstand disse menneskene faktisk har møtt på, men allikevel holder motet oppe. Serien har gitt meg så mye, mer enn jeg selv skulle tro. Det vet jeg med sikkerhet at den har gitt ufattelig mange andre også. Ikke bare har den gitt meg en tankevekker uten like - den har gitt meg glede, latter og kjærlighet. Det er så mye varme, nesten mer enn nedturer og sorg. Den viser rusmisbrukerenes refleksjoner om situasjonen de er i, og drømmer for fremtiden. Det viser at disse menneskene klarer å se gleden i de småtingene, og dele med andre, som har like lite som en selv. Dette er mennesker som er på lik linje som alle oss andre, og som fortjener respekt. Menneskene vi passerer på gaten har en uvisst historie, som både er fulle av håp, mål, og et ønske om en fremtid. Samfunnet vi lever i burde bli flinkere til å se hver og en. Vi burde åpne armene våre og vise vei til de som har mistet sporet. Vi må bli flinkere til å akseptere de menneskene med et par huller i fortiden, og gi de en ny sjanse & start. De er mennesker fulle av ressurser, med så mye mer enn hva alle tror.




Så kjære uteligger; Etter å ha sett Petter sin serie, så beundrer jeg dere virkelig. Jeg beunder dere for deres gode humør, til tross all motstand og alle utfordringer. Jeg beundrer dere for å aldri gi slipp på håpet om en ekte fremtid - og for å aldri gi opp. Sist men ikke minst en stor hyllest til Petter Nyquist. Jeg er evig imponert, og bøyer meg i støvet for deg. Du har forandret menneskers liv, du gir de trygghet og en sjanse til å bli hørt. Du oppfyller deres livslange drømmer og en ny start. Vi trenger flere mennesker som deg i verden. Virkelig.

-Victoria Frostmann Skau
center>


På mandag hadde jeg og Sondre vår siste dag i London for denne gang. Vi sto opp tidlig for utsjekk, pakket koffortene våre og leverte de til et oppbevaringsrom, før vi tok turen ut i London´s gater. Den siste dagen var det kun et par småting som gjensto, før turen var helt komplett. Vi tok undergrounden til Oxford Street og Piccadilly Circus, der vi tittet og shoppet litt mer. Vi gikk innom den store lekebutikken Hamley´s og tok turen innom Abercrombie & Fitch. Det ble et par gaver til våre lillesøsken der altså. Dette var faktisk også den første dagen været ikke var helt 10/10, men for å være ærlig så var egentlig det litt deilig.




Da vi sa oss fornøyd med shoppingen for denne gang, så tok vi turen til en skikkelig 50´talls inspirert "Amerikansk Diner" rett borti gaten for hotellet som het, Big Moe´s. Utrolig godt gjennomført tema, og jeg merket jeg kjente på savnet av New York da jeg spiste der. Virkelig en fantastisk lunsj og avslutning på en utrolig fin tur. Turen gikk deretter til flyplassen, og hjem til Norge igjen.




Jeg må virkelig bare takke Sondre for verdens beste tur, og 18-års gave. Jeg vil allerede tilbake, og gleder meg til vi skal reise dit igjen.

Om det er noe dere lurer på angående Londonturen, enten det er innkjøp eller anbefaling av steder å spise, så er det bare å kommentere i kommentarfeltet!
-Victoria Frostmann Skau
center>
Jeg merker jeg har så sommerfølelse nå. Denne helgen har jo været vært helt sinnsykt fint, men allikevel sjokkerer det meg ikke om det blir snøstorm på 17.mai. Vi lever jo trossalt i Norge dere;) Enn så lenge så nyter jeg hvertfall sol og varme. I går var jeg på en utrolig hyggelig jentekveld hos min gode venninne, Oda. Vi danset, snakket og koste oss masse med jentene til sent på kvelden, før jeg avsluttet den hos kjæresten min. I dag nyter jeg sommeren på verandaen med Viktoria og Agnes, med iste og brownies.
Resten av dagen skal vi klippe håret til Agnes, og jeg skal etterhvert ta turen hjemover. Kvelden idag går nok til litt skolearbeid og eventuelt trening. Denne uka starter hard kjøre for fullt på skolen, eksamener, prøver, presentasjoner, osv. Så nå er det virkelig siste innspurt før sommerferien virkelig er her. Selvom jeg ikke aner hvordan jeg skal holde ut i over 1 måned til.
Jeg håper alle er ute i finværet i dag, og at dere får en fantastisk dag videre!
-Victoria Frostmann Skau
center>


Nok en fantastisk dag i London. Søndagen sto vi nok en dag tidlig opp, for å ta turen til Oxford Street, for enda litt mer shopping. Først en god frokost og en liten tur på butikken, så var det klart for nok en dag. Til alle dere som har vært i London eller skal, så anbefaler jeg virkelig at dere tar Underground for å komme dere frem og tilbake til steder. Veldig enkelt system og latterlig billig i forhold til Taxi. Dagen fløy forbi, og jeg er så glad for at været var så bra. Etter mange timers shopping, så fikk vi også tatt en liten titt på Big Ben & London Eye. Obligatorisk når man er i London, er det ikke?

Da vi kom tilbake til hotellet fikset vi oss litt, før vi tok turen til en restaurant vi hadde funnet på nettet. Restauranten hadde fått utrolig gode tilbakemeldinger, og lå rett ved Piccadilly Circus. Det er definitivt den beste restauranten jeg har vært på. JW steakhouse, heter den. Den ligger rett utenfor Hyde Park, og på Marriot Hotell. Sinnsykt bra service, og verdens beste mat.




Har du vært på JW steakhouse før?
-Victoria Frostmann Skau